Design Twins Episode 6: Hancock Great room
Posted at 9:00 • 25 Mar • Heidi Andrews•Design Twins
---
In this week's episode of Design Twins Heather and I were able to create a family functional space for the Hancock family
We loved meeting with our amazing clients, the Hancock family, a family of seven! Our design project for them was to take a new build and make it feel like a home. We tackled the great room and dining nook to have it flow, be functional and of course have great design!
What we wanted this space to be was a space of calm as the Hancocks have five children. Our hope was to cultivate a space that felt seamless between the Great Room areas and that could connect the family. We wanted to find a piece that stuck out as the art of the space to really have all the colors stem from it and have it feel unified. When we went treasure hunting at TJMaxx we found just the thing, a large 9x12 rug with beautiful water color tones going through it, perfect for the artistic and outdoorsy Hancock family. The shades of blue in the rug were lovely to work with. To add some warmth we pulled in some wood tones which is always a good idea to help give the space some depth. Mike wanted a space to put his feet up but also that was family friendly so we were happy to find a solution of a tufted leather ottoman. A side table was also a must to hold a coffee table book (our Joyful Living book plays so well into this space) and some nice accents we found a perfect fit with a nice wood base and a marble top, these two elements combined together are a lovely combination.
We love the idea of a grey love-seat paired up with a white sofa, don't be afraid to mix colors when it comes to your furnishings everything does not always have to be so matchy-matchy. We love to add texture to any space to create this so we used one of our Joyful Living Pom Pom Moroccan throw blankets which adds comfort and style to any chair or seating area.
One of the eye catching elements in this space is our "living" element of design, our Joyful Living Faux Fig tree. The wood is made of natural bark and the leaves are artistically placed and positioned to give life and a new energy to this living space.
We added a black industrial lamp to ground the space and also to keep the style simple and modern.
Overall they loved the design and it was so great to see their reactions. We have created a "get the look" design board with all of our sources for this room. Enjoy and thanks always for visiting!
Xo's
H+H
---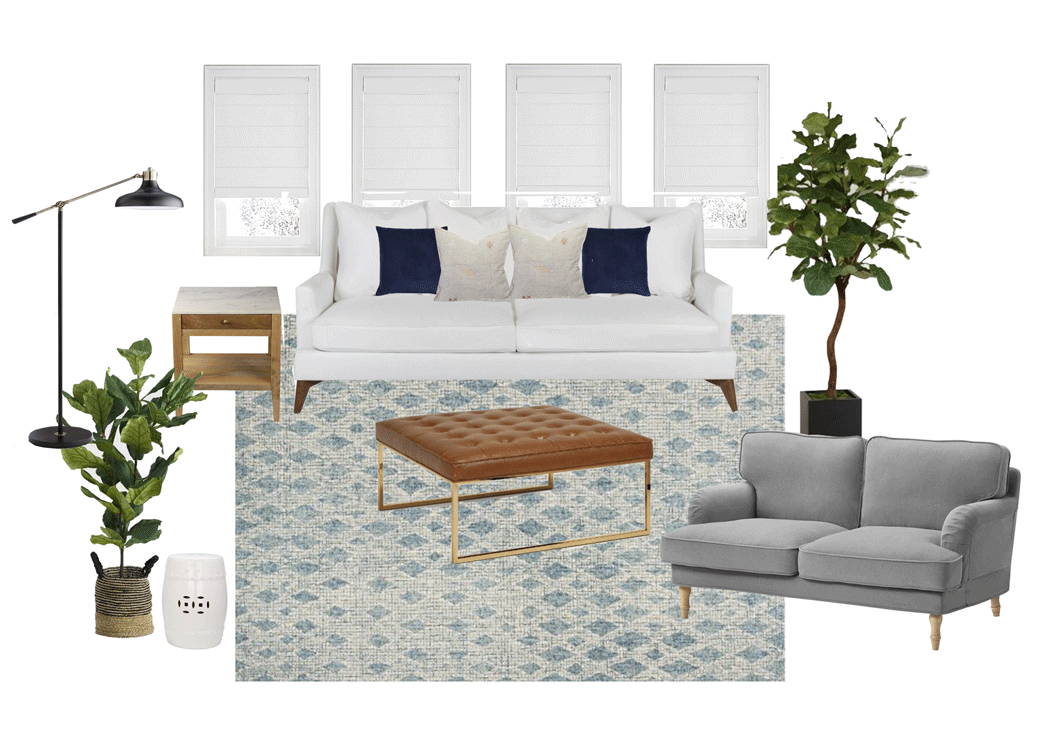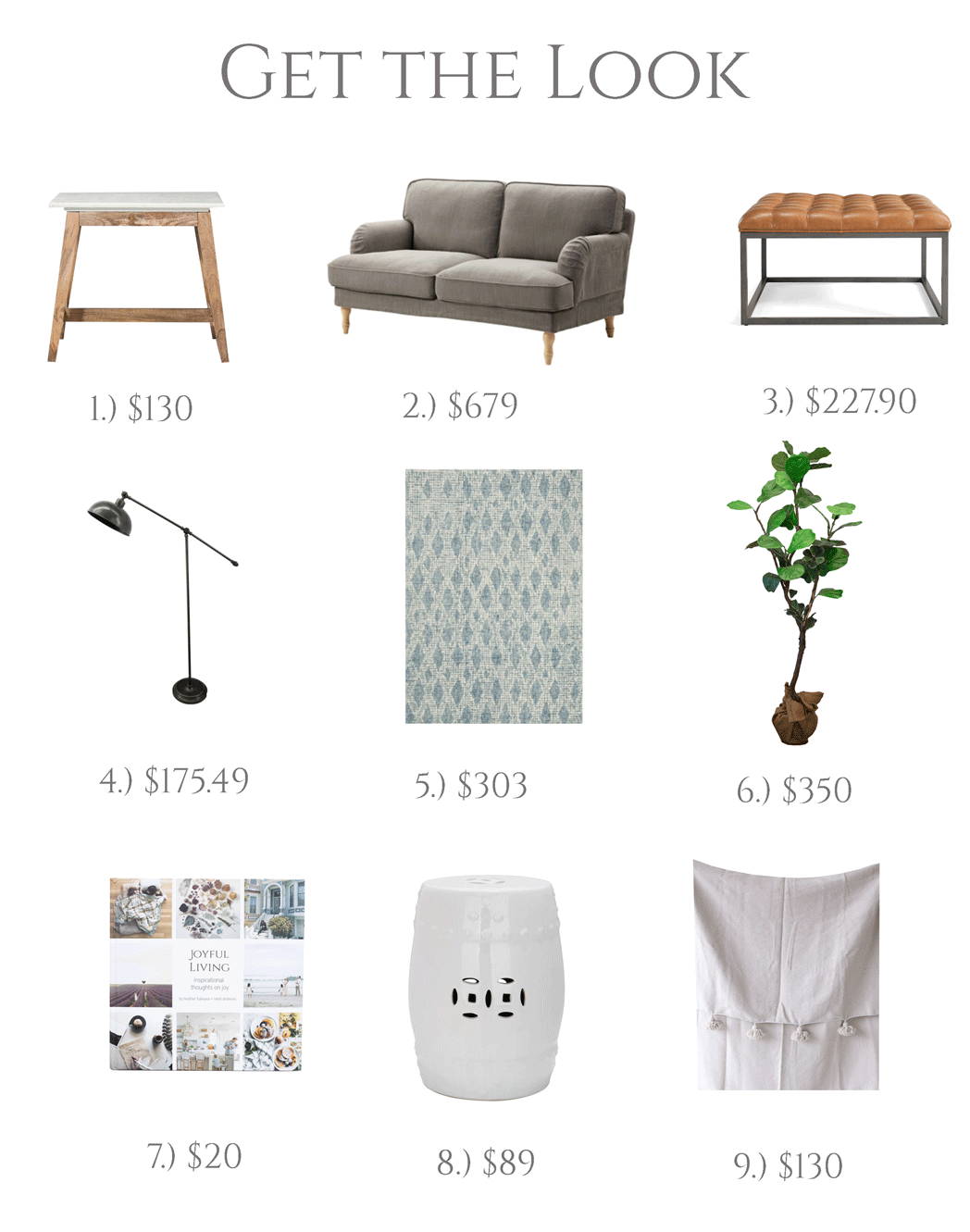 Design Twins Episode 5: Commercial Design Client the Nylo Hotel
Posted at 9:00 • 15 Mar • Heidi Andrews•Design Twins
---
In this week's episode of Design Twins Heather and I had a unique opportunity for Joyful Living to design for the Nylo Hotel, located in the heart of Dallas.
We immediately were inspired by the location and lobby design of the hotel. The area around the hotel was surrounded with hip music and dining experiences so we were artistically inspired as soon we started driving to the hotel. The hotel lobby had a jaw dropping chandelier at the entrance and comfortable seating which surrounded the perimeter of the hotel and we absolutely loved the colors they used throughout, a mix of deep mauve mixed with a navy.
Heather and I each designed a design board for a new hotel room for the hotel and in the end the hotel chose a winning design board between the two of us! Heather went more with a Dallas and feminine vibe and I went more coastal and masculine in color choice. The hotel chose my design board and we wanted to share that with ya'll and link to sources and give some looks for less for this room on a budget!
To explore more on the hotel click here: Nylo Hotel
---
The inspiration of my design board was this:
I went with more of a French provincial mixed with a touch of stamped metal to carry the inspiration I found in the lobby up to the room. I was drawn to a navy watercolor mural mixing in a touch of a bohemian vibe with drop down rustic white wood chandeliers. The bed frame I instantly fell in love with, I loved the shape and the stamped metal which I wanted to incorporate from the lobby. The black French provincial dresser I felt help give a nice contrast and design touch against the brick wall. For the seating I went with a tufted leather club chair. I wanted the space to feel connected but not too busy so for the rug I found a very nice striped rug with a bit of texture which completed the design of the room.